Opportunities for Continued Employment
This program is a partnership between Iowa Vocational Rehabilitation (IVERS) and Connections Area Agency on Aging. You must have an open case with IVERS to be referred to our Employment Specialist.
Our Employment Specialist works with adults age 55 and older who have a verified disability and are working with Vocational Rehabilitation Services. Their disability is a barrier to finding or obtaining employment. The Employment Specialist's role is to work with Job Candidates to identify barriers and work towards their job goal. In the process of working with Job Candidate, the Job Candidate receives help to build on job-seeking skills, completing applications, practice with role play for interviews, creating resumes, and contacting employers.
Our Employment Specialist also networks with local employers and businesses within the 20 counties served by Connections, sharing information about the program as well as identifying jobs, and matching Job Candidates with jobs/employers for the best fit - always advocating for businesses to hire work-ready candidates.
The goal of the program is to secure and main successful job placement of each Job Candidate for a minimum of 90 days, working with both the employee and employer.  The Employment Specialist works during this time to help the Job Candidate learn about the job and provide job coaching as necessary. Face-to-face visits  or other contacts generally occur minimally at least two times per month. Contact is also made at least twice per month with the prospective Vocation Rehabilitation Counselor by phone or email.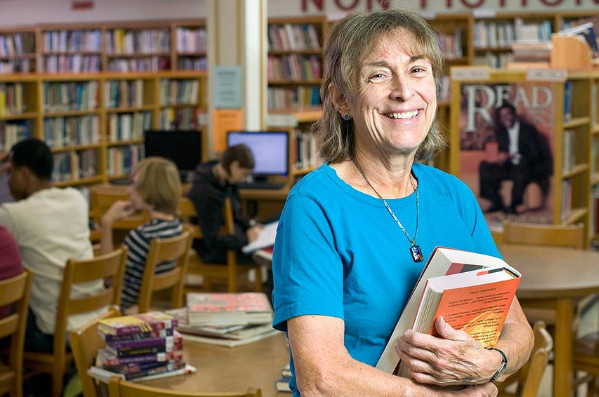 Eligibility Criteria
Older Worker Employment Program Qualifiers
 Must be age 55 and older

Must have a disability that is a barrier to employment

Is off the Vocational Rehabilitation waiting list

Does not required Supported Employment Services

Is not currently working with a Senior Corps Senior Employment Program (SCSEP) such as Experience Works, AARP, Senior Services of America
Job Candidate Process
The Job Candidate comes off of the waiting list

The Job Candidate's information is reviewed for the Older Worker Employment Program qualifiers

The Vocational Rehabilitation Counselor completes and sends the referral packet information to the Older Worker Employment Specialist

The Employment Specialist will contact the Vocational Rehabilitation Counselor to schedule a meeting with the Job Candidate and the Counselor.
The Older Worker Employment Specialist Role
The Employment Specialist assists Job Candidates in the following ways:
Completing various vocational assessments and identifying a job role.

Enhancing job seeking skills, completing applications, preparing for interviewing, writing resumes, and contacting employers.

Working with employers to create positions that may be otherwise difficult to fill.

Matching positions with the expectations of the employer and with the skills and abilities of the Job Candidate in mind.

Advocating with businesses to hire work-ready job candidates.

Helping employers identify job-ready candidates in an effective manner and offer options for hard to fill positions.

Tracking and ensuring training of job candidates who are newly hired, so that they become familiar with and understand the workplace culture, expectations, and how to handle situations on the job.

Discussing how the job candidate is adjusting to the new job and providing guidance as needed.

Providing follow-up contact for up to one year after an individual is stable in employment.

Establishing successful and effective networks of connections with business customers and the Aging Network.

Communication and collaborating with Iowa Vacation Rehabilitation Service (IVRS) staff to provide assistance to job candidates.

Informing the IVRS Counselor of the job candidates's progress at least twice per month and sending case notes on a monthly basis.
---
For more information about the Older Workers Employment Program, please contact Ashley Parker at 800.432.9209 or by email at aparker@connectionsaaa.org
You can also request information using our Contact Us link.