Welcome!
Quick Links for You!
OUR MISSION...........
"To enhance the quality of life for elders in our service area through education, planning and coordination of services."
---
The first and last number you need for information & services.
                               1.866.468.7887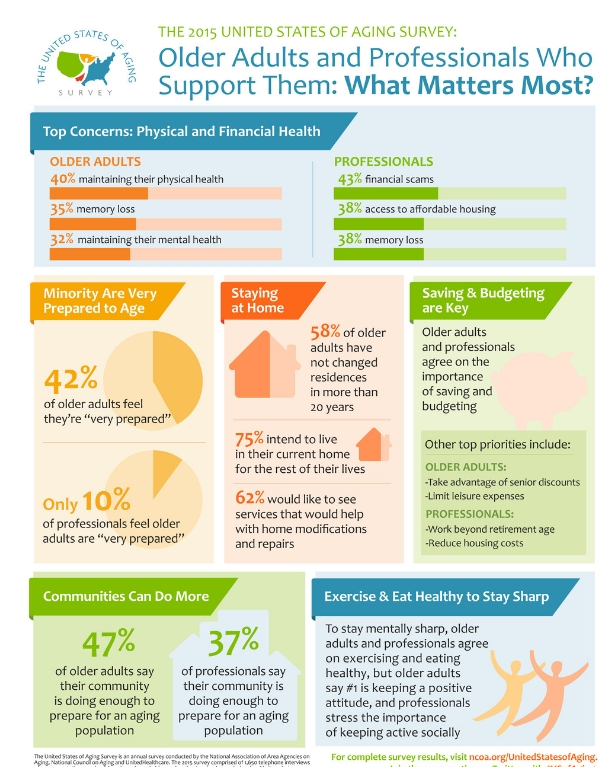 Chris Kuchta on 01/17/2019

For the remainder of the month of January, Amazon Smile is donating 30 times their usual rate. 15% goes to the charity of your choice...and Connections hopes you will choose us. No additional cost to you for the initial magazine purchase. Look for the "eligible for AmazonSmile donation" on the product details pages for eligible product. Not valid for renewals.

Important Update Related to Food Assistance Benefits

Iowa Department of Human Services on 01/17/2019

(Des Moines, Iowa) – The Iowa Department of Human Services (DHS) has been notified by the United States Department of Agriculture (USDA) that Supplemental Nutrition Assistance Program (SNAP) benefits, known in Iowa as Food Assistance, will be available for the month of February. Due to the federal shutdown, issuance of February Food Assistance benefits will be early.
February benefits will be available on recipients' electronic benefit transfer (EBT) cards on January 17, 2019, instead of the regular February dates. These are normal February benefits, they are just being issued early.

The Department encourages recipients to budget their normal benefits to ensure they last through the month of February.
"At the Iowa Department of Human Services we understand the importance of ensuring food security for Iowans in need and will do everything we can to ensure there is as little disruption as possible," said Director Jerry Foxhoven.

The Department anticipates increased call volume, which may impact timeliness of returned calls. Contingency plans are being developed for the month of March, should they be needed and information will be shared as it available. The Department will continue to closely monitor the situation.
# # #
For more information contact Matt Highland at 515-281-4848 or mhighla@dhs.state.ia.us.
Visit dhs.iowa.gov for information on DHS and its programs.

Terri Wilson on 01/14/2019

The Senior Corps program at Connections Area Agency on Aging is collecting snack and comfort items for U.S. Troops serving overseas. The Iowa Cookie Crumbs will ship the donated items to military personnel. Items may be taken to any of the Connections offices, in Council Bluffs, Creston, or Sioux City.
For more information, contact Terri Wilson at 800.432.9209 or twilson@connectionsaaa.org
Click on the title for a listing of items to donate.
---