"There are only four kinds of people in the world: those who have been caregivers, those who are currently caregivers, those who will be caregivers, and those who will need care." ~Rosalynn Carter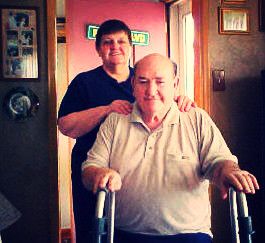 Did you know that each year, about 52 million people care for an ill or disabled family member? Are you a person who juggles work, family and caregiving responsibilities? Although you may get personal satisfaction from helping, poor physical health, financial hardships and depression may begin to have their effect on you. Providing care to a loved one may feel rewarding but can interfere with the care you provide yourself, causing emotional stress, exhaustion and even illness.
Connections Area Agency on Aging is a proud partner of the Iowa Family Caregiver Program, and we support their mission, "to make your caregiving role easier….", because "caregiving should not, cannot and does not need to be done alone…" We do this by connecting you to resources in your community that may be of assistance to you and your loved ones.
Within the next 50 years, the 85 and older age group in the United States will grow to seven times its present size, according to statistics from the U.S. Select Committee on Aging. This means that an even larger number of elderly citizens will require caregiving services, particularly in Iowa where we rank second in the nation for population 85 and older, and fourth in the nation for those 60 and older. At Connections Area Agency on Aging, we are constantly looking for ways to connect caregivers to resources and to educate the public on services available to help them and their loved ones. LifeLong Links serves as a starting point for caregivers to have their questions answered, seek needed services and options for themselves and their loved ones.