Find a Support Group
You Are Not Alone in your Caregiving Journey!
Connect with others with similar journeys. Support groups give you an opportunity to learn from one another, to share common experiences, to vent, cry, and laugh with one another. Connections provides support groups both in-person and on-line. You choose which type best fits your time constraints and abilities.
Need a convenient way to meet with others and share common concerns, be inspired, and be connected?
Connections Area Agency on Aging now has an on-line Caregiver's support group connected to our Facebook page.
The group is a closed group, requiring a caregiver to answer 3 questions in order to be added to the group.
This support group is not geared towards professional caregivers.

Sioux City - Grandparents Raising Grandchildren

This group formed in the fall of 2018 and is sponsored by Siouxland Community Health and Connections Area Agency on Aging.
It meets once a month, on the second Thursday at the First Unitarian Church.
Free supper provided at 5:30pm, followed by discussion, ending at 7:00pm.
Free childcare available.
For more information, contact Jan Schnack at 800.432.9209

Sioux City - Grandparents Raising Grandchildren on-line support group

This on-line support group is a part of Connections Area Agency on Aging's Facebook presence.
The group is a closed group, limited to the membership of the live group that meets twice monthly.
For more information, contact Jan Schnack at 800.432.9209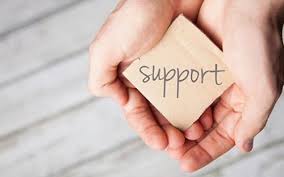 ---