World Elder Abuse Awareness Day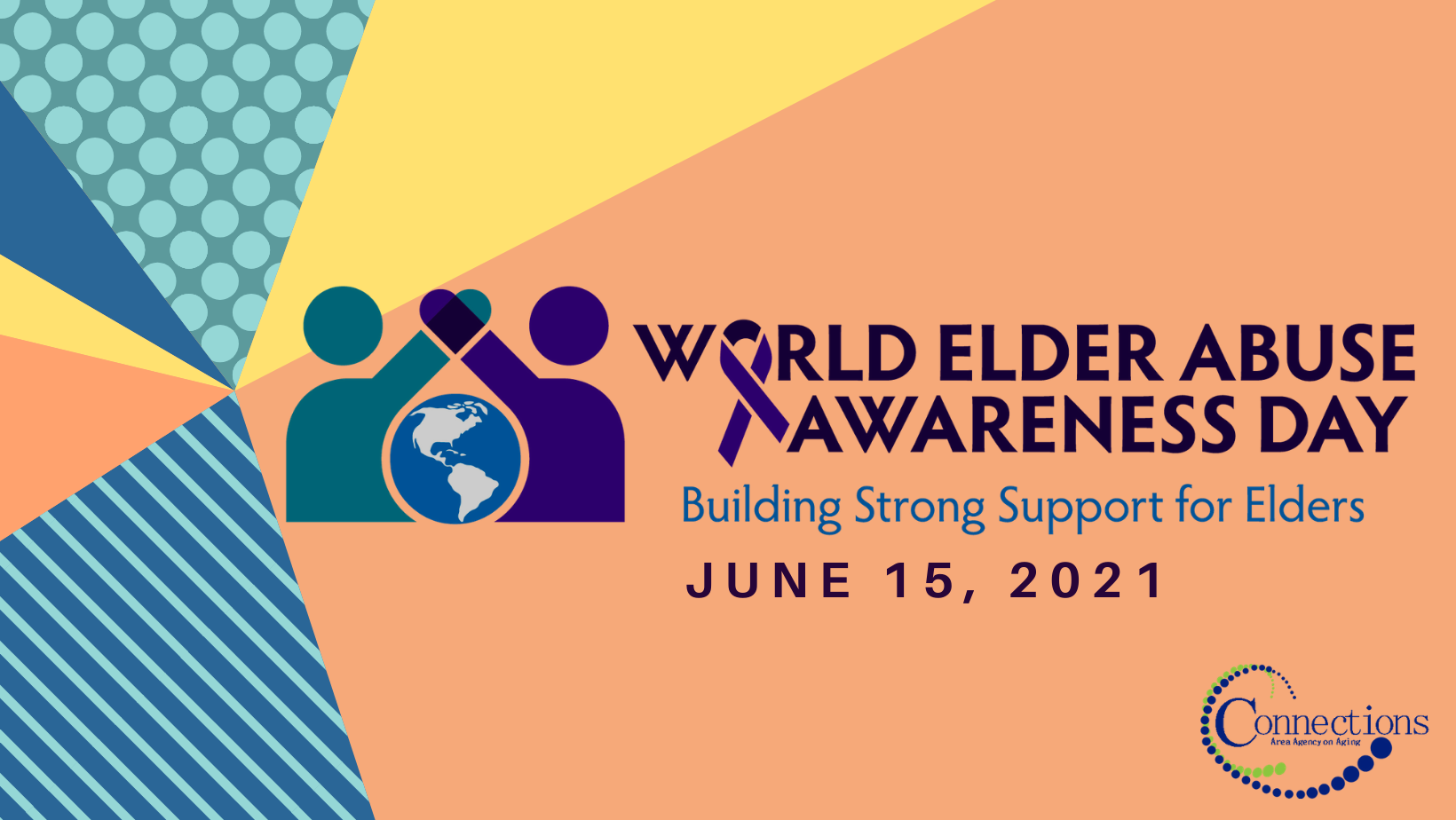 World Elder Abuse Awareness Day is June 15th
World Elder Abuse Awareness Day (WEAAD) was launched on June 15, 2006 by the International Network for the Prevention of Elder Abuse and the World Health Organization at the United Nations.
The purpose of WEAAD is to provide an opportunity for communities around the world to promote a better understanding of abuse and neglect of older persons by raising awareness of the cultural, social, economic and demographic processes affecting elder abuse and neglect.
In addition, WEAAD is in support of the United Nations International Plan of Action acknowledging the significance of elder abuse as a public health and human rights issue. WEAAD serves as a call-to-action for individuals, organizations, and communities to raise awareness about elder abuse, neglect, and exploitation.
Here's what you can do to show your support:Hey Everyone!
Connections Area Agency on Aging encourages local businesses, agencies, and other workplaces to help us promote awareness of Elder Abuse. One in every ten seniors fall victim to abuse. World Elder Abuse Day is June 15. We encourage you to partner with us in the following ways.
Here's how you can help:
1. Pick up a large purple ribbon and a flyer to post at your place of work. Since our office is not open to the public, the Siouxland Chamber of Commerce has graciously agreed to be the distribution point in Sioux City, contact Tasha in Council Bluffs or Chris Adcock for the Creston region.
2. Take a selfie with your ribbon posted and name of business and share it on Connections' Facebook page!
3. Decorate your storefront in purple, light up your exterior or interior in purple! (Enjoy the Warrior Hotel's purple lights during the week of June 15th!)
4. Wear Purple on June 15th and let people know why.
5. Follow our FB page for videos and info all week about elder abuse, how to recognize the signs, and what to do if abuse is suspected.
6. Call us to schedule a presentation about elder abuse or the many programs Connections offers!
Thank you in advance for your support!