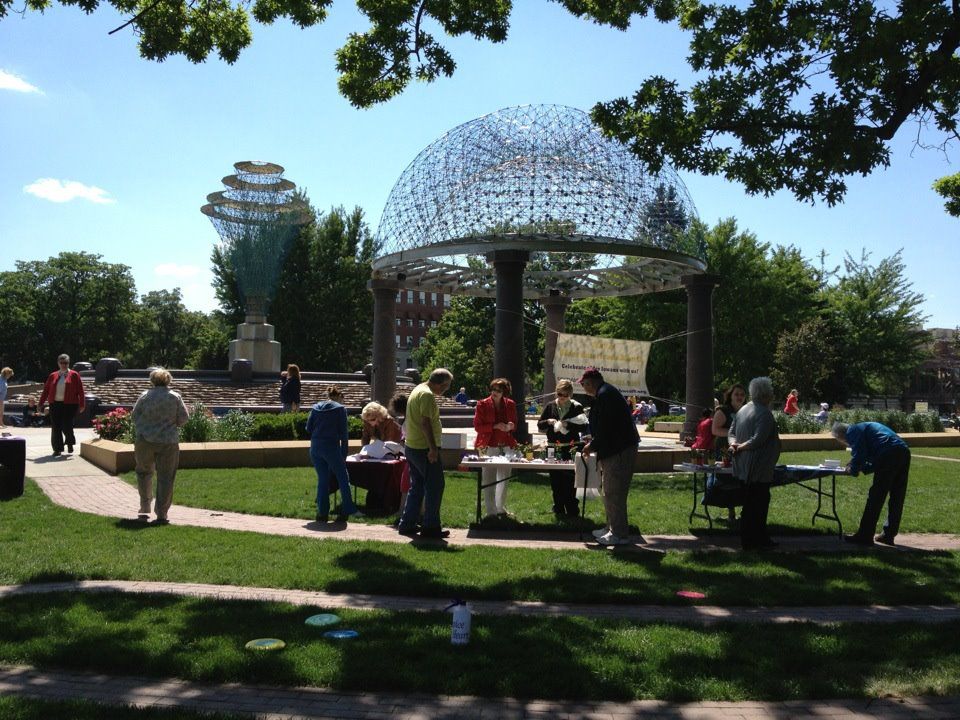 The lunch was a great success! We had great weather other than the wind, and a ton of people showed up! Thank you so much to everyone who was able to come and/or help.
Thank you so much to Old River Pizza Company for serving the goodies in the park!
Jacque Loos from A Step Ahead Dance Studio in Council Bluffs choreographed our fun dance...we couldn't have done it with out her!
Thanks to Immanuel Pathways – PACE Program for transportation and all the businesses who provided fun games and activities for our Lunch today: Rosalie Shepherd with the Alzheimer's Association, Linda Danker with Hoy-Kilnoski Funeral Home, the Council Bluffs Senior Center, and Tracie with Hospice with Heart.
We'd also like to thank Primrose Retirement Communities, The Rose of Council Bluffs and Camelot Village for providing practice spaces (and enthusiastic seniors). Our dancing senior flash mob was a great hit!
Thanks to members of our staff, Holly, Beth, Linda, Sherrie M., Christy, Jeanna, Aubury, and Kelly for great ideas and hard work!
We are already excited about next year's event.
Please enjoy the video of the flash mob!
http://www.youtube.com/watch?v=D9FJYU_YyyM
Thanks again everyone!