Overview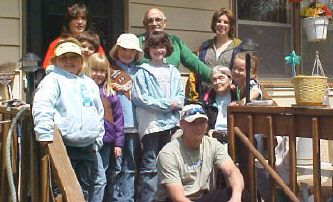 There are many ways that you can make a difference at Connections AAA:
We offer a variety of volunteer opportunities for everyone. We welcome individual volunteers as well as group service. Share a special talent or ability with seniors. Become a senior advocate. Get involved with our Legislative Teams to assure quality of life for our aging populations in Iowa. Become a member of our Advisory Council and make recommendations to our Board of Directors, or help seniors directly with snow removal, lawn care, household maintainence, or deliver Meals on Wheels. Whether you can volunteer on an on-going basis or with a limited time commitment,we can find a spot just for you!
Make a donation to Connections AAA and be our partner in our effort to help the frail elderly and persons with disabilities maintain their independence, remaining in their own homes for as long as safely possible.

Participate in our events throughout our 20-county region. Be sure to attend and feel free to give us feedback.

Funding raising events to ensure that all seniors are able to access the services that they need to remain independent including our Annual Dessert Auction, Gary Frederiksen Memorial Golf Tournament or the on-line "Pottawattamie Gives!" campaign (Donations to "Pottawattamie Gives!" benefits the entire service area for our agency)

Public Awareness Activities to promote what can be done to help seniors obtain in-home and community based services and/or highlight issues of importance to seniors and the families who care for them including Town Hall Meetings, Legislative Updates, Sun N Fun Senior Outing, Senior Health and Leisure Expo, booths and presentations at area health fairs and similar events,

Educational events such as presentations at Senior Centers, Welcome to Medicare Seminars, Aging Well Series for LifeLong Learning Programs. Invite us to make a presentations at your local community organization meeting or conference.
---