Event Calendar
Sioux City: Community Conversations: Who Decides Who Decides
Tuesday, January 28, 2020 10:15 am - 11:45 am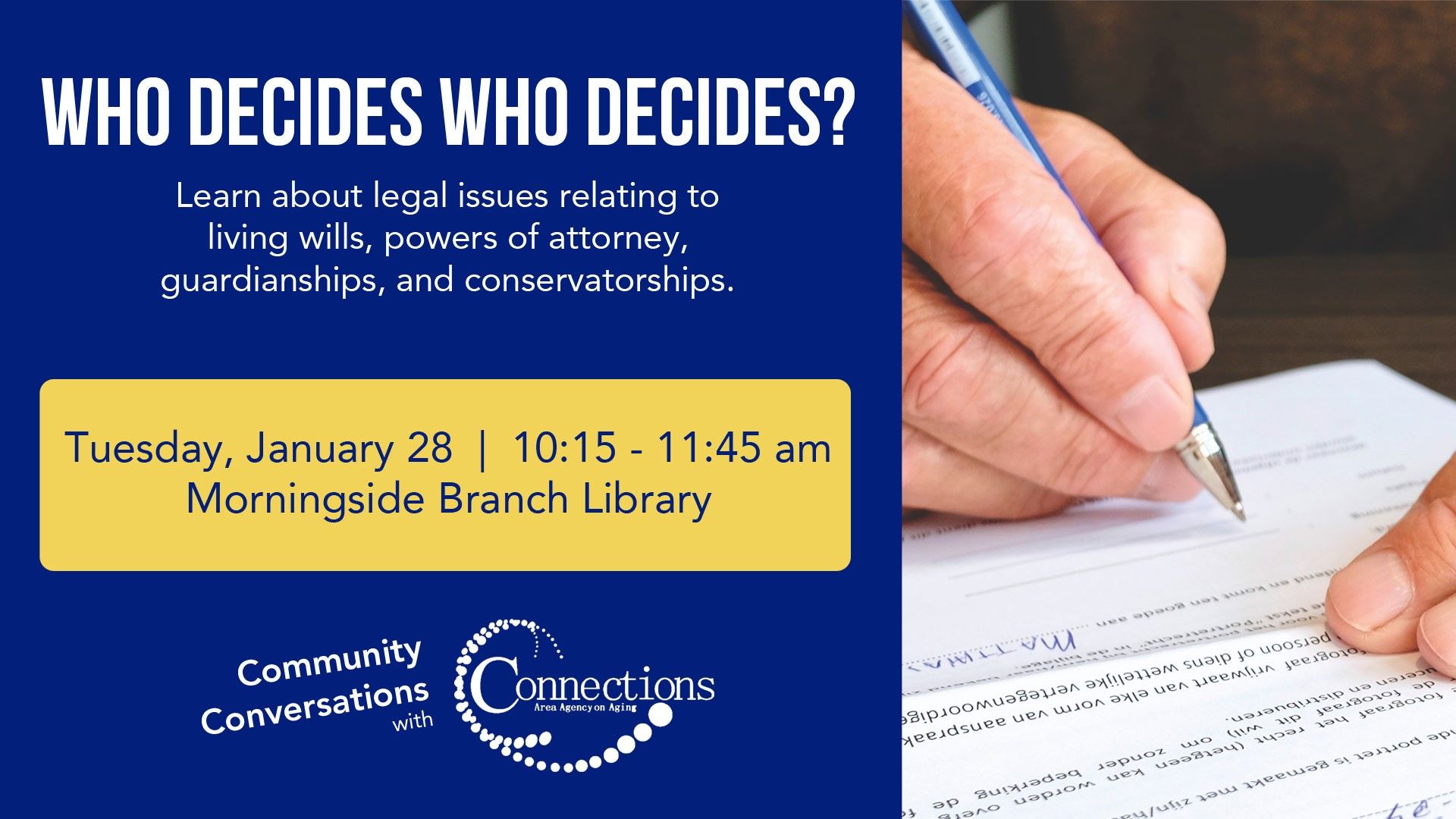 Location:
Sioux City Library: Morningside Branch 4005 Morningside Ave, Sioux City
Description:
Who Decides & Who Decides Who Decides?

This presentation, by Frank Tenuta from Iowa Legal Aid, will provide information about legal issues related to decision making when an individual is not competent or of questionable competence. It will include a discussion of the legal definition of competence in Iowa, as well as the procedures to establish substitute decision making mechanisms. It will include a discussion of living wills, powers of attorney, guardianships and conservatorships. This session should empower you to have those important conversations with those you love concerning your or their life decisions.

---