Event Calendar
Onawa: Caregiver Appreciation Luncheon
Wednesday, June 26, 2019 11:30 am - 2:00 pm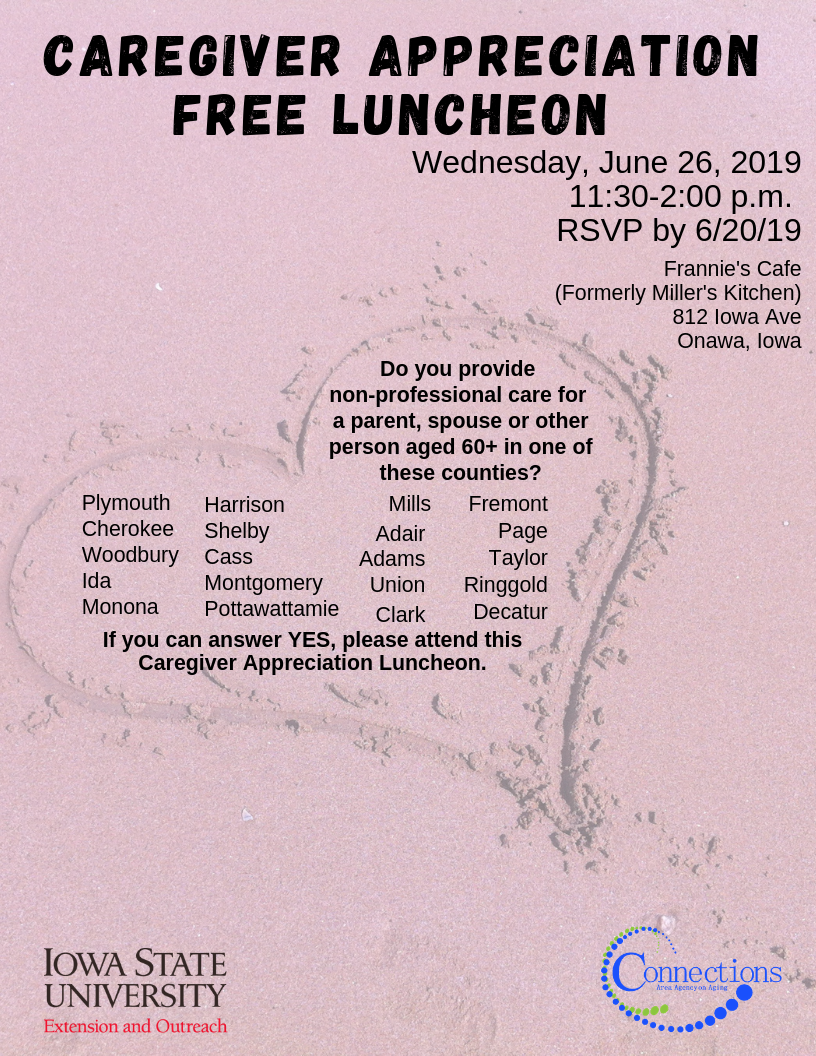 Location:
Onawa: Frannie's Cafe, formerly Miller's Kitchen, 812 Iowa Ave
Description:
Caregivers,
We really want to give you the thanks and appreciation you deserve! Caregiving can be a tough role to juggle along with the other roles you also play...and never should be done alone. Join us for a free lunch, a great presentation, and a free gift to help you with caring for your loved one. We promise this event is truly free, sharing some great resources with you...with no sales or gimmicks!
This form stopped accepting submissions on June 20, 2019 11:30 pm CDT.
---