Event Calendar
Sioux City: A Night at Cone Park Benefit
Thursday, February 28, 2019 6:00 pm - 9:00 pm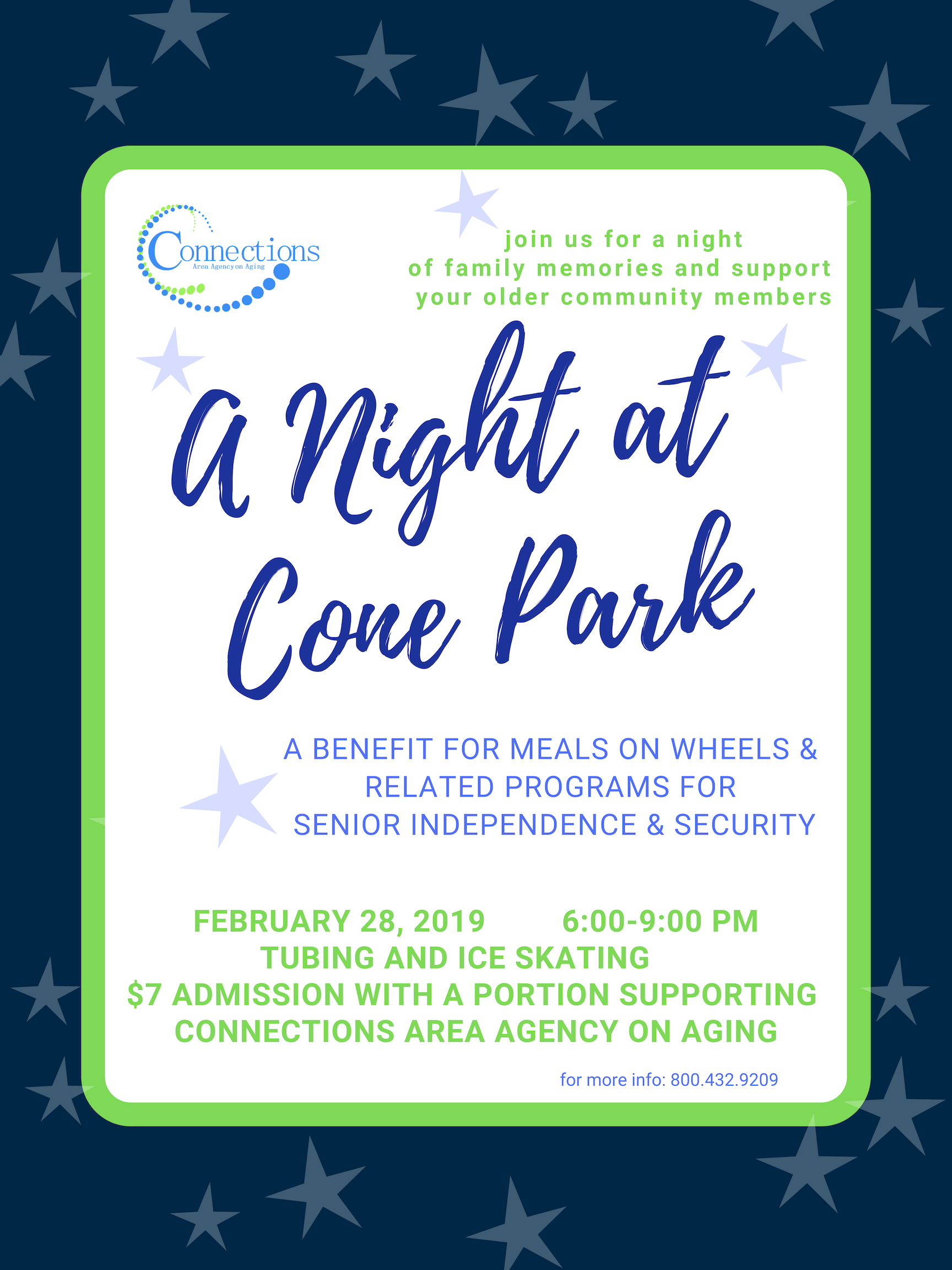 Location:
Sioux City - Cone Park
Description:
Join us for a night of family memories and fun, benefiting Meals on Wheels and other related programs from Senior independence and security.
Admission is $7 per person. Tickets can be purchased on the evening of this event until the event reaches capacity, or pre-purchased through the following three ways:
on-line at webtrac.sioux-city.org, by calling 712. 279.6129 or stopping in at the Parks and Rec Adminstration Office at Long Line Rec Center on 401 Gordon Drive.
A portion of your admission will benefit Meals on Wheels and related programs.
Ice Skate rentals are an additional $3/pair.

---