"Take Care to Give Care" Virtual Caregiver Conference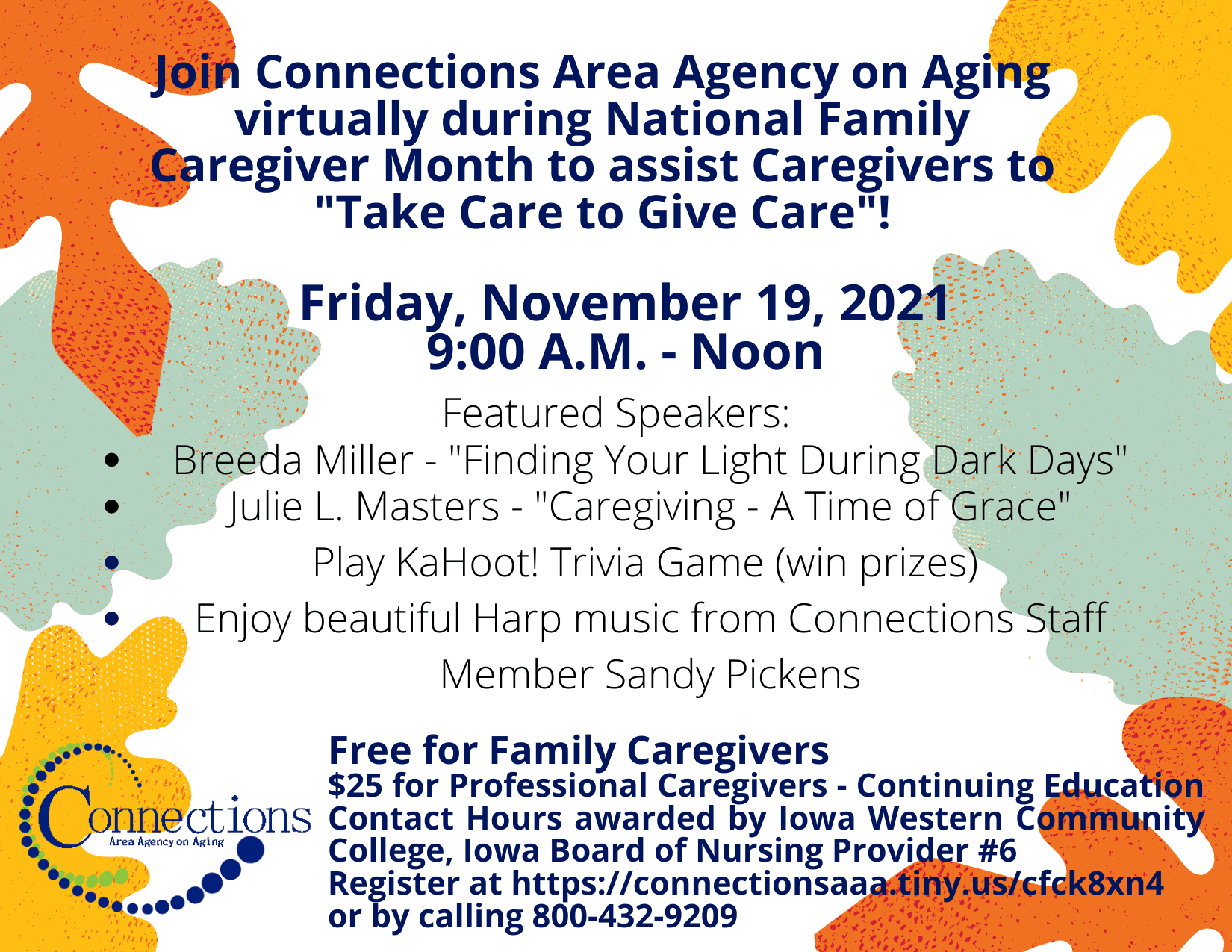 Connections is excited to celebrate National Caregivers Month by hosting a Virtual Caregivers Conference.
Enjoy a morning of fun for family and professional caregivers.
The fun will include two (yes, two) dynamic speakers.
Breeda Miller - "Finding Your Light During Dark Days"
Breeda is the author of "The Caregiver Coffeebreak" and "Take a Break Before You Break."
Julie L. Masters - "Caregiving - A Time of Grace"
Julie is a Gerontology Professor at University of Nebraska-Omaha.
Play Kahoot Trivia Game and win prizes. (and who doesn't like to win prizes!)
Enjoy the beautiful harp music of Connections Staff Member, Sandy Pickens.
Learn more about the programs and Resources available from Connections Area Agency on Aging.
Free for Family Caregivers
$25 for Professional Caregivers - Continuing Education Contact Hours awarded by Iowa Western Community College, Iowa Board of Nursing Provider #6