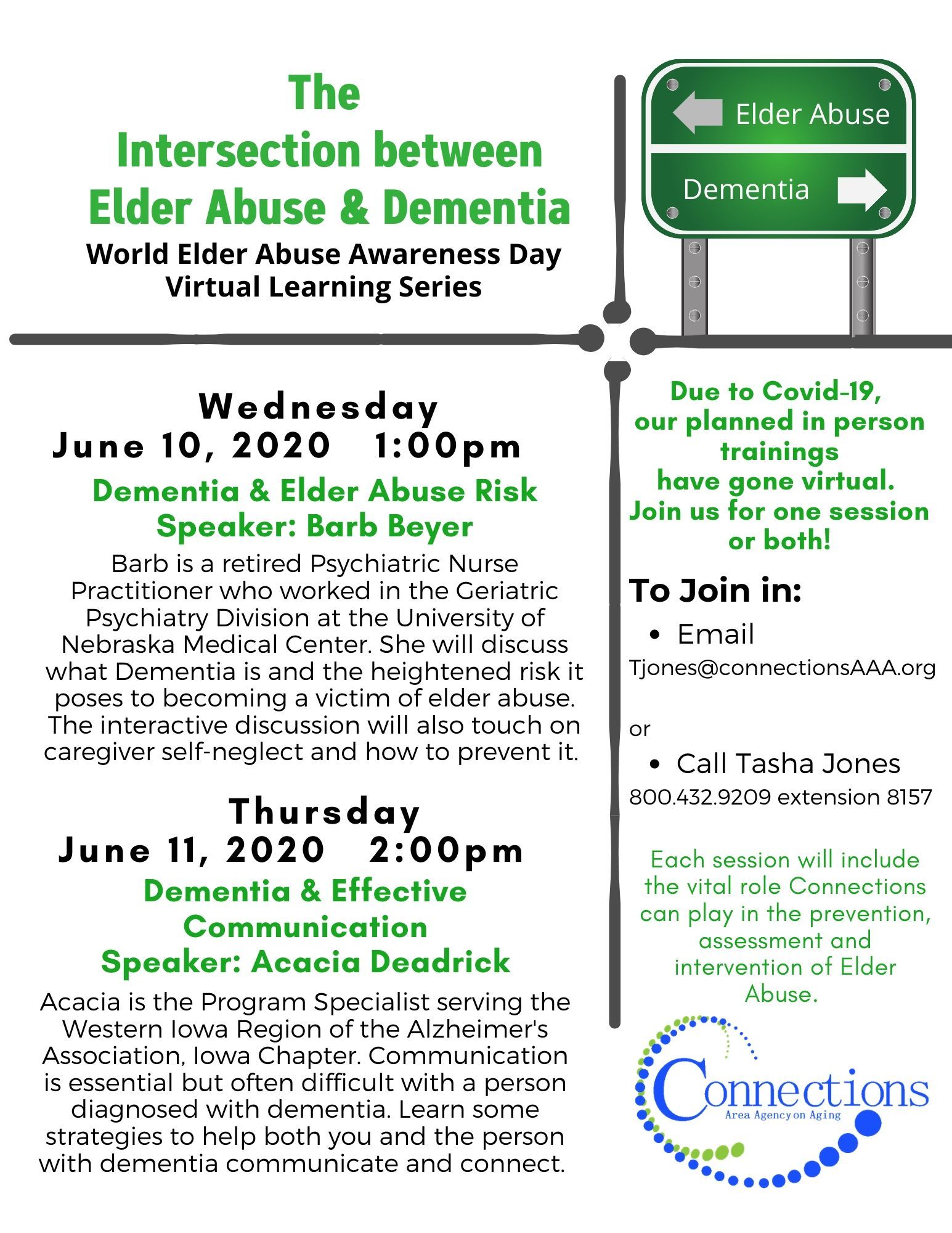 Connections is pleased to announce that we will be hosting a two part series on the Intersection between Elder Abuse and Dementia. These will be held on-line on June 10 at 1:00 and June 11 at 2:00. Each session will be 1.5 hours in length, allowing time during the sessions for q&a. Pre-registration is required and can be done by emailing tjones@connectionsaaa.org or calling 800.432.9209 extension 8157.
Wednesday, June 10th will have a presentation by Barb Beyer on Dementia and Elder Abuse Risk. Barb is a retired Psychiatric Nurse Practitioner who worked in the Geriatric Psychiatry Division at the University of Nebraska Medical Center. She will discuss what Dementia is and the heightened risk it poses to becoming a victim of elder abuse. The interactive discussion will also touch on caregiver self-neglect and how to prevent it.
Thursday, June 11th will be a presentation by Acacia Deadrick on Dementia and Effective Communication. Acacia is the Program Specialist serving the Western Iowa Region of the Alzheimer's Association, Iowa Chapter. Communication is essential but often difficult with a person diagnosed with dementia. Learn some strategies to help both you and the person with dementia communicate and connect.
Each session will include the vital role Connections can play in the prevention, assessment, and intervention of Elder Abuse.