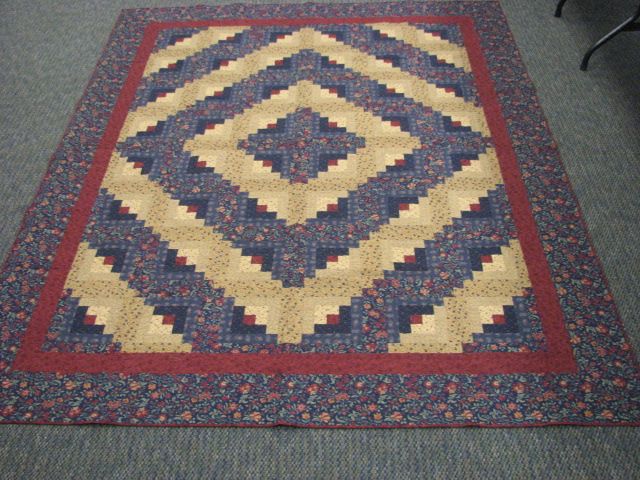 Tickets cost $5 for 1 and $10 for 3
Last sale day for tickets at senior centers is Friday, September 21
We will also be selling tickets at Senior Swing on Friday, September 28
Drawing will be held Monday, October 1
This beautiful log cabin-style quilt has hues of blue, red, and gold, evocative of fall.
The quilt measures 80 inches by 100 inches (queen size). Fabrics represent those of the late 1800s.
This quilt was made and donated by our own Ann Wilson.
Proceeds will help keep seniors independent and in their own homes.
For more information or to buy tickets, contact Autumn Eberly or your local senior center:
Autumn Eberly
712-328-2540 ext. 1012