Council Bluffs: Annual Golf Classic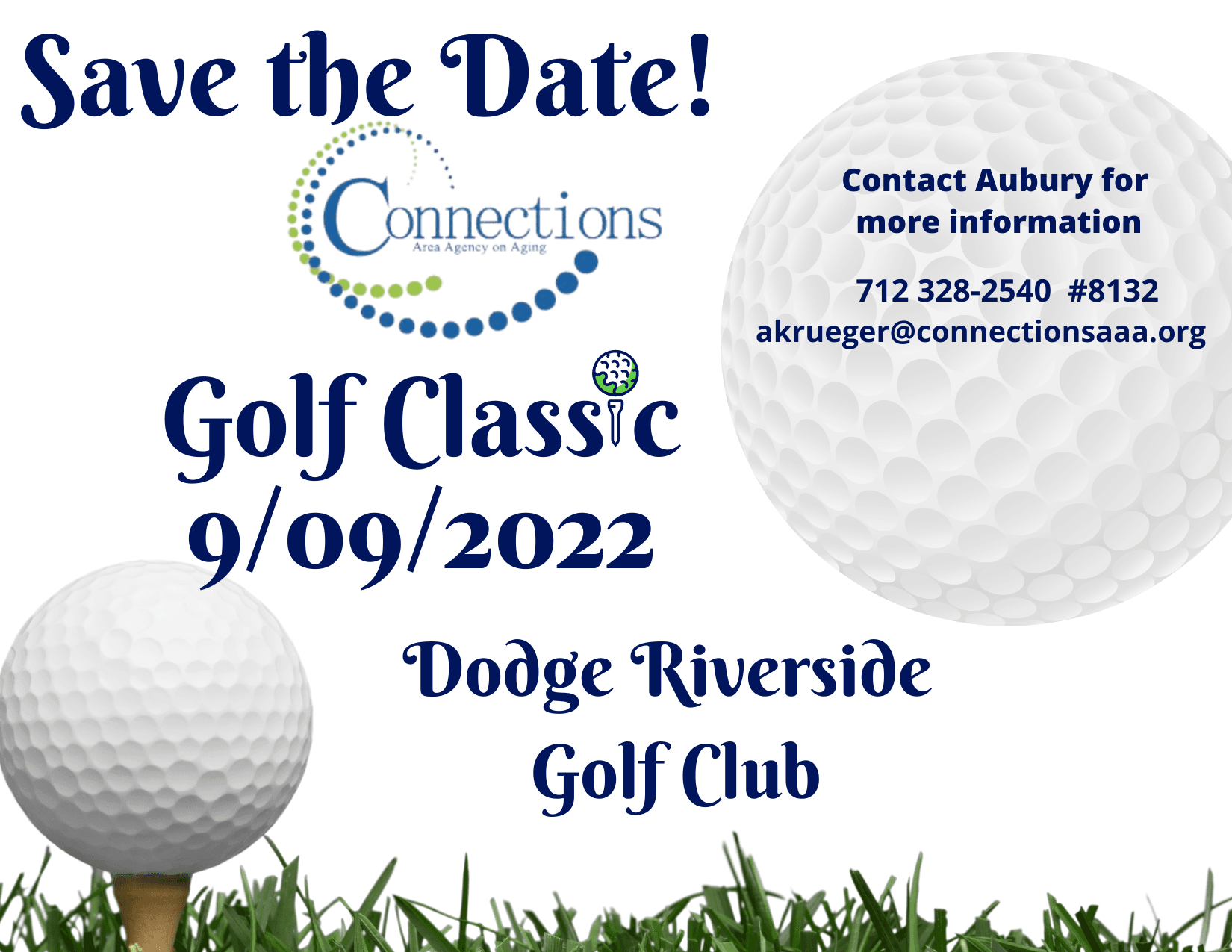 Dear Golfers and Sponsors,
Whether you are a first time golfer at our tournament, or returning once again, we are so honored to have to at this year's tournament. Your participation in our Golf Classic will benefit aging Iowans and will be used to support the increased needs of older Iowans impacted by the COVID Pandemic. The 2022 tournament is dedicated to our local food producers who have served tirelessly throughout the pandemic/support as our local heroes, along with emergency first responders. veterans, and active duty military personnel.
In recognition of the continued fiscal challenge posed by COVID-19, we are continuing our reduced sponsorship rates for this year, asking each bronze, silver, gold, and platinum sponsor to submit their registration and to please include a $50 gift card of your choice to be used as a pin prize for our players. This year's levels are at the same reduced rates as last year:
BRONZE: $150 + $50 Giftcard of donor's choice
SILVER: $400 + $50 Giftcard of donor's choice (Includes 1 team of 4 in tournament)
GOLD: $750 + $50 Giftcard of donor's choice (Includes 2 teams of 4 in tournament)
PLATINUM: $1000 + $50 Giftcard of donor's choice (Includes 3 teams of 4 in tournament)
Can't make it on the date of the tournament? Consider sponsoring a team of Heroes made up of local food producers and/or healthcare professionals for $300, or donate a gift card!
Gift cards are a fun and safe way to reward flag winners, and they are easy to mail to the victors. Restaurants, movies, Amazon, as well as any store cards make excellent options.
Please review the attached materials and come on out and play with us on September 9th as we honor our local heroes and have a lot of fun all for the benefit of area seniors!
Hope to see you there!
Kelly