Senior Corps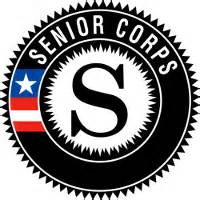 Three national programs comprise the Senior Corps:
the Foster Grandparent Program (FGP)
the Retired and Senior Volunteer Program (RSVP)
the Senior Companion Program (SCP)
Each program was designed to achieve specific and varying goals related to volunteer service, but all were crafted on the same belief:
Senior volunteers are valuable resources to meet community needs.
Senior Corps connects today's 55+ with the people and organizations that need them most. We help them become mentors, coaches or companions to people in need, or contribute their job skills and expertise to community projects and organizations. Volunteers receive guidance and training so they can make a contribution that suits their talents, interests, and availability.
Since July 1, 2010, Connections AAA has sponsored two of the Senior Corps programs: the Foster Grandparent Program and the Senior Companion Program. In Nov, 2014, Connections added the sponsorship of the RSVP program.
These programs are federally funded. In their first two and a half decades of operation, the Senior Corps programs demonstrated beyond a doubt how seniors benefit from volunteer opportunities and ongoing interaction. Senior Corps, as of 1993, has become part of the portfolio of the Corporation for National Service.
Senior Corps programs are also available in other counties of our service area, but are sponsored by other entities. For more information about Senior Corps programs in your area, click this link:
---