Information and Assistance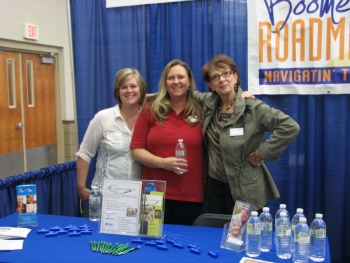 Bringing People and Services Together

Our Information and Assistance (I & A) Department plays an important role in connecting people to resources. Most importantly it can bring people and services together, which is the basic function of any information and referral system. It can provide people, regardless of their socioeconomic status, information about a broad range of community services that otherwise may be unknown to them. It can make their lives happier and more satisfying. I & A can also open doors and pave the way for service delivery. The I & A specialist at Connections AAA can help seniors and family members answer questions regarding:
- Social Security
- Medicare
- Approved Drug Cards
- Senior Housing
- Available Services
- Caregiving Information and Events
…and much more. You can reach our Information and Assistance Specialist by calling toll free at 800.432.9209 .

Identifying Missing Links in the Service Delivery System

At times the I & A Specialist may discover that there is no service in the community currently meeting a particular need. When we identify and track these gaps and the number of people falling into them, we stand a better chance of correcting the missing service link. The success of I & A depends upon a two-way flow of information - from the community to the individual about what is available, but also provide information to the community about what is not available to help people.

Some people may be unable to obtain the service they need, not because they do not know about it or because it is non-existent, but because they are unable to state their need properly, or are unable to identify their problem clearly. In still other cases, services may not be forthcoming because an agency policy or administrative procedure may work contrary to the best interest of the people. When this happens, the person needs an advocate, someone who will state the case and press the service system to work, as it should. Connections AAA provides senior advocates for those who need them. If you or someone you know is in need of an advocate, call us here at the agency toll free at 800.432.9209. Also, if you are interested in becoming an advocate for seniors, click here to volunteer.

Aid in the Planning and Provision of Services

Because of the mission of linking people to services, and I & A program can be a valuable aid in the planning and provision of services. To ensure that a person's needs are being met, the I & A specialist can help the client to create a plan for action, which is in part done by the two-way information flow system.

Tool for Research

The Information and Assistance Department can also serve as an important tool in conducting research about certain groups of people. Its unique position in the service delivery system and its primary mission of linking people and services together make possible the collection of useful data by those who are interested in conducting research.
---