News Room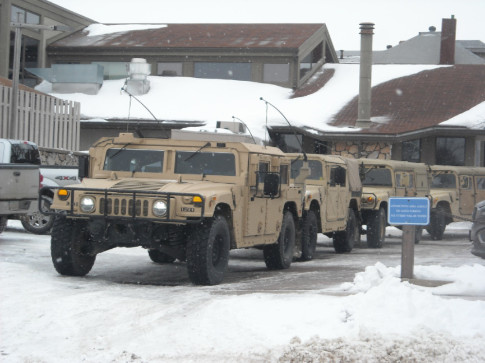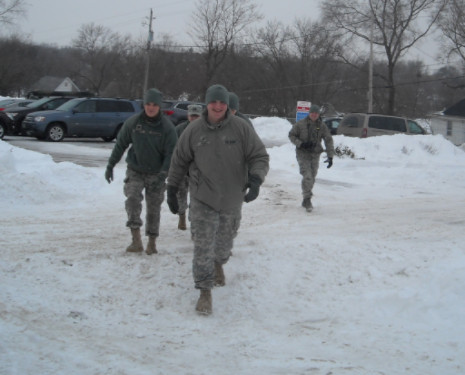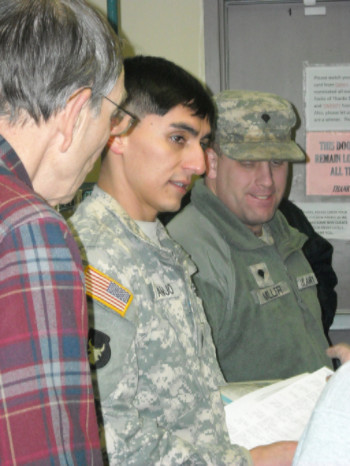 Applications for Transportation Providers

Julie Utech on 05/21/2018

Press Release
Connections Area Agency on Aging is accepting applications for transportation providers in the Sioux City urban area and rural areas in Cherokee, Ida, Plymouth, Monona and Woodbury counties. The transportation provider will provide a curb to curb service to seniors age 60 and over. Trips will be reimbursed to the transportation provider through a voucher/ticket system and will be funded with Older American Act Title IIIB Supportive Service CFDA 93.044 funds. Provider must comply with Older American Act guidelines.

Eligible organizations may be public, private, non-profit or for profit businesses, service organizations and/or political subdivisions of the state who offer services which meet Connections Area Agency on Aging criteria. Small and minority-owned providers are encouraged to apply.

To obtain an application or for more information, contact Julie Utech at Connections Area Agency on Aging at 800-432-9209 x 8212 or Jutech@connectionsaaa.org.
Connections Area Agency on Aging, 2301 Pierce Street, Sioux City, Iowa 51104.
The deadline for submitting completed applications is May 31, 2017.

*******************************************************

Sherrie McDonald on 05/10/2018

Connections Area Agency on Aging, Inc. is currently soliciting proposals to provide services to the elderly and their caregivers. The Request for Proposals (RFP) being issued on May 8, 2018 is for those agencies who wish to contract with Connections AAA for any of the home and community based services listed in the proposal for the specified counties. This RFP does not apply to those agencies that wish to have a purchase of service agreement with the agency in FY 2019. The notification on those agreements will be issued separately.

Proposals are due back into the Connections office by 5:00 pm on May 25, 2018.

Feel free to make additional copies of the proposals if you need to. Also, if the proposal does not apply to you, feel free to pass it on to someone it may apply to. Click on title to access forms.

QUESTIONS? Call Sherrie McDonald, R.N. at 800-432-9209, extension 8128.

Chris Kuchta on 05/07/2018

Shredtastic is back and it's time again to start gathering those old documents that need to be discarded and to clean out your medicine cabinets! Shred-tastic is a free shredding and prescription drug take-back event. This event is for seniors ages 60 and over and their caregivers. It will take place Friday, May 18th, from 11 a.m. to 1 p.m. at the Siouxland Center for Active Generations, 313 Cook Street, Sioux City. Those bringing items to shred or medications to discard will have the option of using an easy and quick drive up lane or can park and watch the shredding process provided by Document Depot. Sioux City police will be available to collect old or unused prescription medications. Shredtastics are held each May and Sept, with the September event shredding over 2.75 tons of paper in two hours.

With a focus on preventing seniors from becoming victims of identity theft, Shred-tastic offers seniors or their caregivers the opportunity to shred personal materials. Connections Area Agency on Aging and SHIIP (Senior Health Insurance Information Program) advises Medicare beneficiaries to carefully dispose of paperwork such as Medicare Summary Notices, explanation of benefits notices from insurance companies, bank statements, credit card billings and applications and other documents that contain personal information. "We all need to be aware that numbers assigned to us from Medicare and Social Security, as well as bank account and credit card information are valuable and sell-able commodities to many scammers," stated Chris Kuchta, event organizer at Connections Area Agency on Aging. She continued, "We are excited to be able to continue to offer this service to seniors living in the Siouxland area."

This event is for personal papers only. Items can include but at not limited to: Medicare statements – especially those that dates from 2010 or before, as they have full Medicare numbers, tax returns, credit card statements, bank statements and cancelled checks, and other documents with personal information. Paperclips and staples do not need to be removed. Items not accepted include papers from a business, magazines, phone books, plastic folders, corrugated cardboard, plastic credit cards, general trash, etc.

The Sioux City Police will be present to accept prescription medications and will dispose of them by incineration. This event is a great opportunity to properly dispose of accumulated, unwanted, unused prescription drugs, keeping them from being flushed and entering our waterways. Medications should be in their original containers. Items not accepted include over the counter medications, sharp objects such as needles, lancets, or needle points, thermometers, home based care or durable medical supplies. In the last year, more than 2.1 million teens abused prescription drugs. Unfortunately most of those drugs were acquired from friends and family. Many of these teens or visitors in the home simply took the drugs in the medicine cabinets of grandparents, parents or even in the homes of friends.

For additional information, contact Connections Area Agency on Aging at 1-800-432-9209 or www.connectionsaaa.org.

Tasha Jones on 05/03/2018

Connections Area Agency on Aging Elder Abuse Prevention and Awareness Program is selling T-shirts to bring awareness and raise funds for the ever-growing concern of abuse and/or neglect our Elders experience on a daily basis.

By 2030 individuals 65+ yrs. will account for 18% of the nation's population. 1 in 10 elders have experienced a form of abuse or neglect yet only 1 in 24 report the experience. Often family and community members do not know what to look for or what to ask to determine if someone is at risk or is victim of abuse and/or neglect. 1 in 2 elders are faced with decisions of paying for necessities or buying food so often they go without something they need.

Elders and community members are not aware of who Connections Area Agency on Aging is and what we can do to support each other. If you suspect abuse and/or neglect please call Connections AAA at 1-800-432-9209 or Dept. of Human Services 1-800-362-2178.
We thank you for your support in your purchase and you sharing our fundraiser.

Click on title to link to site where you can order your tee-shirt!

Elderly Home-Bound Frozen Meal Program Now Available (MHRD Grant at Work)

Chris Kuchta on 04/02/2018

March 30, 2018 (Sioux City) Connections Area Agency on Aging is expanding their frozen meal program, available to individuals 60 years of age and older. A frozen version of Meals on Wheels will be offered to home-bound clients. The program will be provided in rural areas in Cherokee, Ida, Monona, Plymouth, and Woodbury counties where Connections Area Agency on Aging is unable to reach the clients with a hot home-delivered meal.

A grant from Missouri River Historical Development (MHRD) has provided partial funding. The grant enabled Connections Area Agency on Aging to purchase a temperature-controlled vehicle to keep the meals frozen as they are transported. This will allow us to safely deliver the frozen meals to clients' homes. Menus of meal options change seasonally, with a wide variety of choices, including breakfast, lunch/supper, with diabetic-friendly and renal diet options. Meals are delivered in 5-meal packages. Connections Area Agency on Aging is anticipating the truck will be delivering meals on a regular route basis throughout the designated five counties. Meals are provided on a suggested contribution basis per meal for clients who are age 60 and older.

If you are interested in receiving more information on these meals, please contact Connections AAA 1-800 432-9209.
---