News Room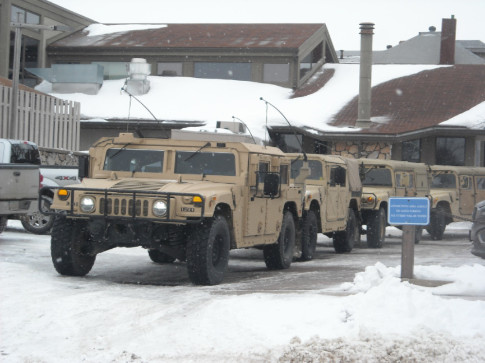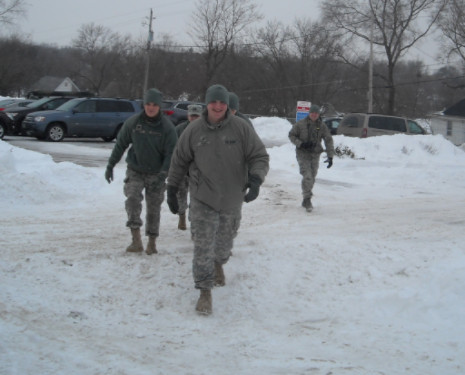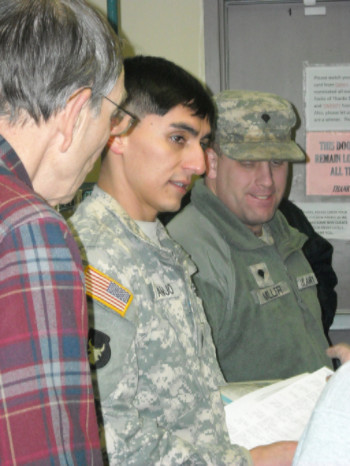 Advisory Council Members Sought

Posted by Chris Kuchta on 07/26/2017

Connections Area Agency on Aging is seeking interested individuals to serve as members of their Advisory Council. Regional Advisory Councils meet every other month with meetings in Creston on 2nd Tuesday at 1:00, Council Bluffs and Sioux City on 2nd Thursday at 10:00. Members are asked to input into the agencies plans, programs, and activities to better meet the needs of seniors, persons with disabilities, and caregivers to live safely and independently in their own communities and homes. Connections seeks representatives from a wide variety of backgrounds including those using services through Connections, seniors, caregivers, persons with disabilities, elected officers, service providers, and general public. There is an option for members to attend the meetings by teleconference if unable to travel. For more information, contact Connections at 800.432.9209 or on our website at www.connectionsaaa.org.

Kelly Butts-Elston CEO on 05/30/2017

Connections Area Agency on Aging has been designated by the Iowa Department on Aging as the Area Agency on Aging for Adair, Adams, Cass, Cherokee, Clarke, Decatur, Fremont, Harrison, Ida, Mills, Monona, Montgomery, Page, Plymouth, Pottawattamie, Ringgold, Shelby, Taylor, Union, and Woodbury Counties in Iowa. The purpose of this RFP is to solicit proposals to provide legal assistance to individuals age 60 and older in the 20 county area. Administration on Community Living (ACL) programs and services funded under the Older Americans Act (OAA) are designed to empower older persons to remain independent, healthy, and safe within their homes and communities, for as long as possible. Legal assistance and elder rights programs work in conjunction with other ACL programs and services to maximize the independence, autonomy and well-being of older persons.

The overall mission of the Title III-B legal assistance program is to provide quality advice, representation, and referral to those Iowans, age 60 and over, with the greatest social and economic need. At a minimum Connections Area Agency on Aging will fund legal assistance at the required amount of 3% of IIIB less administration per year through June 30, 2018 . RFPs are due by June 26 at 4:00 pm. For more info and the application, please click on the title.

Posted by Chris Kuchta on 05/25/2017

Farmers Market vouchers will again be available for seniors beginning in June. Each senior meeting eligibility guidelines will receive 10 vouchers for a total value of $30 to be used to purchase fresh, Iowa-grown fruits, vegetables, herbs, and honey. There is a limited supply of vouchers, available on a first come-first serve basis. Connections Area Agency on Aging will distribute the Farmer's Market vouchers, which is a program of the United States Department of Agriculture that sets the guidelines. For more information, please click on title.
A listing of senior centers/meal sites/distribution sites can be found under the healthy living tab.

Public Hearing Scheduled for FY 2018-2021 Area Plan

Kelly Butts-Elston CEO on 05/09/2017

Public Hearing Scheduled
Connections Area Agency on Aging
Tuesday, May 30, 2017
10am
Via Conference Call

Connections Area Agency on Aging is finalizing our Area Plan for FY'2018-FY'2021 and is offering the public, providers, and other stakeholders a final opportunity to offer comments regarding our strategic planning for the next four years.

No presentation will be made. However, public comments will be accepted on the plan, the addition of Personal Care as a new service, the agency's request to provide the services of Evidence-Based Programs, Nutrition Education, and Health Promotion and Disease Prevention directly, and the agency's compliance with Priority Service requirements by ensuring the following expenditure levels are met: Access Services (includes Information and Assistance, Assisted Transportation, Transportation, Case Management, and Outreach), 10%, In-home services (includes Chore, Personal Care, and Homemaker) 5%, and Legal Services 3%."

Interested individuals should plan to participate in this conference call by dialing in with their input to:

FOR PARTICIPANTS:

• Dial 1-888-904-9570
• Enter the following access number: 8363043#

Chris Kuchta on 05/09/2017

May 8, 2017 (Sioux City) Connections Area Agency on Aging announces "Shred-tastic", a free shredding – prescription drug take back event. This event is for seniors ages 60 and over and their caregivers and will take place Friday, May 19th, from 11 a.m. to 1 p.m. at the Center for Active Generations, 313 Cook Street, Sioux City. Document Depot is providing a shredding truck and the Sioux City Police Department will be accepting unused or outdated drugs for proper disposal. Last fall, over two tons of personal papers were shredded during this two hour period. For convenience, a drive-through lane is available, where those bringing items don't even have to leave their vehicles. The option to park and watch the shredding process occur is also available. For more details, click on the title.
---